Aren't we all bugged up by the regular, 12 noon check ins offered by a majority of hotels?
Reasonably so! It is indeed annoying when we need to pay the rent of one full day, when all we need, is a place to stop by for a few hours! A lot of people do feel the need for rooms by hour, like couples wanting to spend some private quality time without unnecessary interference, a group of clients holding a private meeting, or passengers waiting to board a train or a flight. You surely would prefer a more comfortable bed to sleep in, rather than this!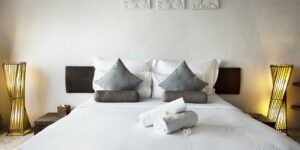 The problems
But unfortunately, at present we do not have many hotels that provide rooms on an hourly stay basis. Even if they do, we ultimately end up paying a lot more than we should actually be paying! In India, when it comes to unmarried couples, renting rooms is a big no-no! It's only in high profile, five star hotels that couples are given rooms on producing valid ID proofs. But a large chunk of people are not able to afford these hotels and may look for more reasonable rates for hourly stays.
What are the issues faced by unmarried couples to book rooms at hotels by hour?
• Moral policing- raids by police, especially in low budget and mid-tier hotels.
• Frequent rackets of trafficking and prostitution.
• The typical Indian mindset.
The solution

But FYI, it is totally legal for a consenting, unmarried couple to rent rooms in any hotel! There is no law in India against this. Check out brevistay.com to find couple friendly hotels renting out rooms by hour to unmarried couples, at a location near you! But all hotels at Brevistay do require valid ID proof of each guest checking into a room.
Why is it more beneficial for hotels to rent rooms on an hourly stay basis?
There will be no dearth of takers for rooms by hour, especially hotels located near major airports/ railway stations. Actually, such hotels can earn more revenue by renting out rooms on a room by hour basis, if there are three guests checking into a room for 5-6 hours each, within a span of 24 hour! . Same goes for hotels around big hospitals and pilgrimage sites and big colleges/universities.
Need for couple-friendly hotels and room by hour concept:

Given the present scenario in India, there are hundreds and thousands of young couples who may want to spend quality time with each other. But social issues like those already mentioned above, are reasons why hotels refrain from renting rooms to unmarried couples. But since it is legal in India, more and more hotels should come up and be more couple friendly. This will not only help their business, but will also increase their popularity.
If a couple gets rooms on hourly stay basis and also find the environment very couple friendly, they will like to come back and even may refer the same to their friends for getting a room by hour!

So the answer to the question is yes! We are certainly ready for microstays and couple friendly hotels! Visit brevistay.com, if you are a young couple looking for a hotel room by hour, or need to check in for a few hours time. We are currently operating in Delhi, Gurgaon, Noida, Jaipur, Chennai, Lucknow, Mysore, Ghaziabad and Haridwar. We offer rooms on 3 hour, 6 hour and 12 hour basis. You may also connect to us on Facebook, Twitter and Instagram .
Thank you!