The past one decade has seen numerous young professionals from small towns on the outskirts of metropolitan cities flocking to these big cities for education and work opportunities.
While some of these youngsters choose to rent out rooms, most of them travel daily to their workplaces. Besides work, these young people tend to have various other engagements at these cities. Meetings with colleagues, friends, late night parties etc are part of their life.
And this exactly is the reason why the GenY feel the need to check into hotels in their own hometown. What this section of youth really needs in these situations is the availability of hotel rooms for a few hours. But unfortunately the hotel industry right now is hugely dominated by 12 noon check-ins and most hotels charge the entire day's room rent even if the room is being used for a few hours' time.
Brevistay, startup dealing with hotel rooms, has ushered in this fresh concept of microstays.
A microstay means a short or brief stay. Brevistay offers its users rooms for 3 hours, 6 hours and 12 hours respectively and you pay according to the number of hours you stay. Not only for the users, but it's also lucrative for hotels, as they can run their rooms on full occupancy even during lean hours.
Priyanka Mukherjee, an IT professional from Howrah travels 30 km daily to her office in Kolkata. "Sometimes I find it very difficult to return home at night after hangouts and late night parties after office. You've got to socialize sometimes, can't really say no every time there's a party." Thousands of other professionals from the suburbs, think alike. To these millennials, Brevistay with it's concept of microstays, comes as a boon. As it charges according to hours, you can save a lot by booking rooms for the 3 hour and 6 hour slots. Specially, mid-segment hotels can make the most out of this arrangement, by renting out rooms on hourly basis to these young people and also travelers, who may need to stop by for a small nap.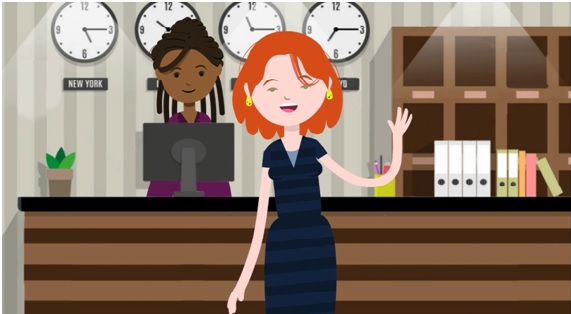 Brevistay has its member hotels close to most of the railway stations, airports and major industrial hubs. It is in almost every big city of India. Providing flexible check-in time and a friendly environment to unmarried couples. It does appeal to a large segment of hotel room seekers. No matter who you are, Brevistay has a room to offer.
So, no more worries if you too are a young working professional travelling a long distance daily to your workplace. Plan your meetings, night-outs and parties without having to think about how to get home in the wee hours. Brevistay brings you the best accommodation at the best possible rates in the market. If you're a 21st century millennial travelling miles daily, we'd also be glad to run that extra mile to ensure you're comfortable at a super affordable price!