It's here. The day you love and dread in equal measure is coming up around the corner as you read this. Admit it or not, it's been on your mind in some capacity. But that's normal. Valentine's Day is like a famous pornstar – everybody knows it exists, few acknowledge its presence, and even fewer come clean on how they really feel about it.
But for those of you who've accepted it and want to celebrate, what are your plans? Movie? Dinner? "Netflix & chill"? Meh, it's all gotten a bit boring and predictable, no? Some of you wrote to us asking for tips on how to spruce the V-day celebrations up in a way you never have before. You know we can never say no to our loyal gang of Brevistay-ers, so we took the challenge up. Our best minds were assigned to the task and told not to come back until they've found the elixir for this day (We basically just asked our marketing team to do tons of research, but that doesn't sound nearly as cool).
And no surprises, they came through!
Here are some super unique date ideas for Valentine's Day, in no particular order of novelty.
1. Take Off On A Trek
Undoubtedly one of the best ways to reignite the sense of adventure in you both. Scenic views and doing something different will create some great moments and memories. Not only will you both feel closer to each other, but closer to nature as well!
2. Volunteer Together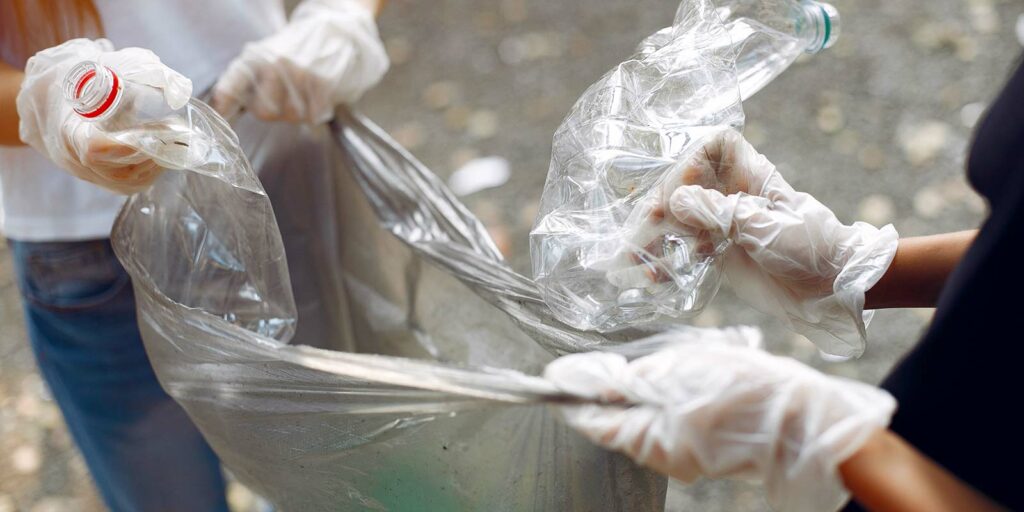 If you both believe in a common cause, we guarantee it will feel great to spend the day going out and serving something larger than yourselves. A highly humbling, intimate and gratifying experience, this will make you feel more aligned with the community you live in, and with each other.
3. Couples' Scrapbook & Letters
Most couples LOVE the idea of doing this. It isn't hard to see why. Not only do you spend the day reminiscing the priceless moments you've shared, but also end up creating a physical portrayal of the same. This one is a Brevistay super-recommendation.
4. Go Stargazing
If you don't live in a cloudy town or one with a dangerously high AQI (sorry Mumbai and Delhi folks), there'll be several spots in and around your city where you can spend hours marvelling at nearby galaxies and entire clusters of stars.
Bonus Tip: Download the Sky Map app on your phone to identify all the planets and stars you spot.
5. Cook And Dine In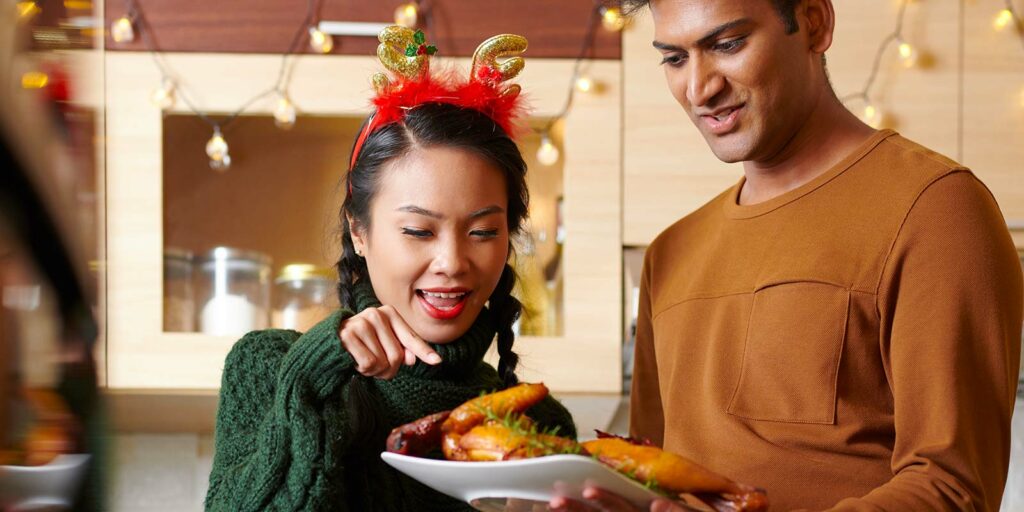 One of the most romantic things you can do on this day is to cook for each other. No matter how good restaurant food is, it's no match for the love and care you'll put in when cooking for your companion. Highly intimate, and bound to bring you closer together.
6. Couples' Massage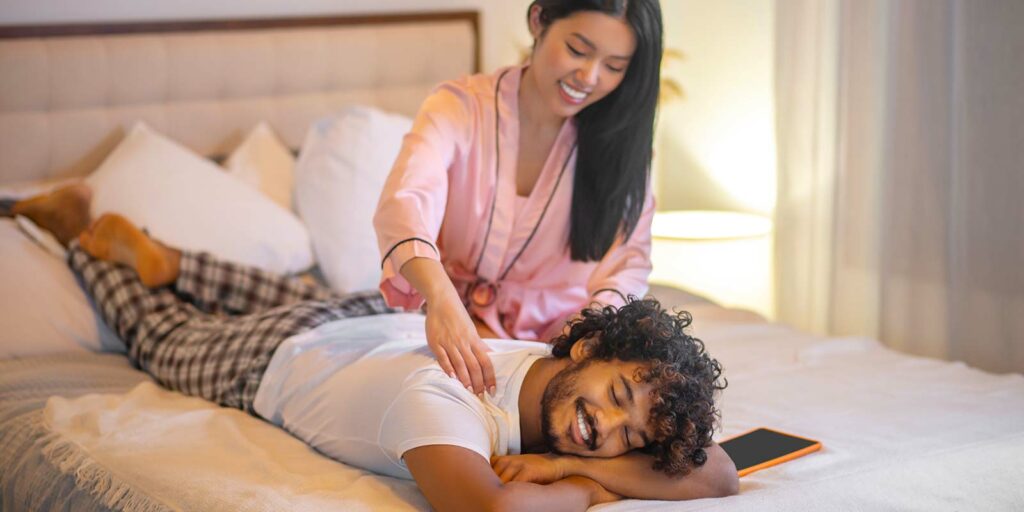 If both of you work hectic schedules and find yourselves stressed often, there can't be many better ways to spend this day. You can either book a massage therapist to do this for you, or take the more intimate route and do it for each other.
7. Road Trip It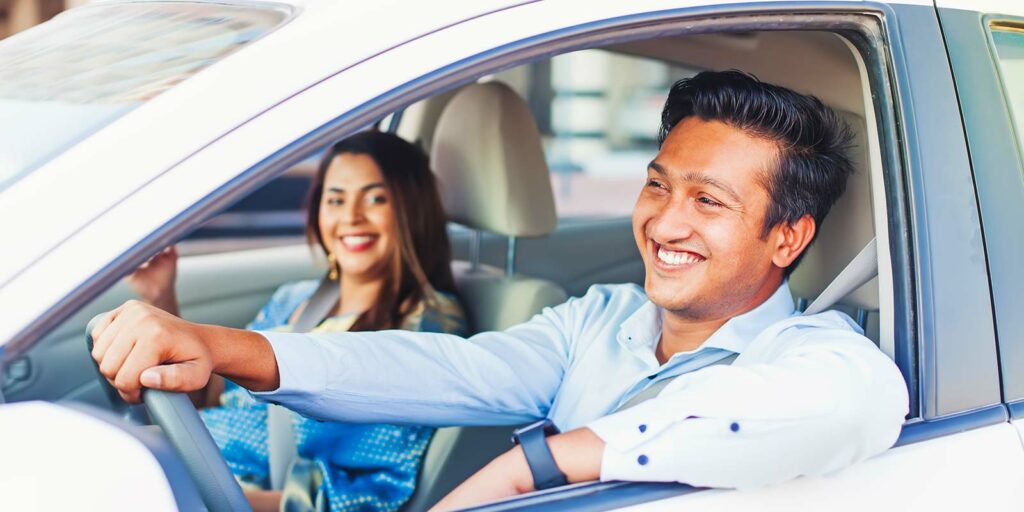 A full tank of fuel, Khwaabon Ke Parindey as the #1 song on the playlist, and a live-in-the-moment attitude is all you need for this. No stressful dates, fancy restaurants or noisy surroundings. Just you, your partner, and an open road that stretches as far as you want it to.
Bonus Tip: If you need a place to freshen up at or get some rest, you can stop by one of Brevistay's hourly hotels in the area.
8. Set Up A Treasure Hunt
If your plus one loves puzzles and riddles, this is the way to go. It'll take a bit of planning, organising and running around in your town, but ask anyone who's done this before if it's worth it and there'll only be one answer.
9. Take A Dance Class Together
Learn how your partner moves with you when the music hits play. Not only will this be a unique experience for you as a couple, but also bring you so much closer together. Besides, dance forms like bachata, salsa and jive are SO HOT. You'll head straight to bed after this. *wink wink*
10. Go Arcade Gaming
If both of you have the mean competitive urge in you and also love keeping the child within alive, arcade gaming pairs with V-day perfectly. Beat your partner's butt in the games, and when they feel bad, buy them a fuzzy teddy bear with all the tokens you've won at the cost of their pride. Easy peasy.
11. Catch A Comedy Show
When we recall the most treasured moments with our partners, most of them are ones in which we've laughed with them. Laughter has been proven scientifically to increase trust and comfort between people, which is why you won't find many better recommendations to spend this day.
12. Escape Room
This idea is hella unconventional, and bound to give you some great moments to look back on! Say it softly, but it's also a great way to settle once and for all who the smart one in the relationship is.
P.S. We don't mean to start any fights!
13. Do An At-Home Trivia Night
Bonds that form from teamwork release oxytocin in humans, which helps boost intimacy and even orgasms! An app like HouseParty, which features fun trivia, is the ideal way to execute this idea. But be honest – we had you at 'orgasm', didn't we?
14. Recreate Your Favourite Date
If you've been dating for quite some time, chances are you've had a few great dates. Maybe even a perfect one. What better way to have a perfect V-day date than to literally recreate what's been your perfect date so far? Valentine's Day = hacked!
15. Book A Fancy Hotel Room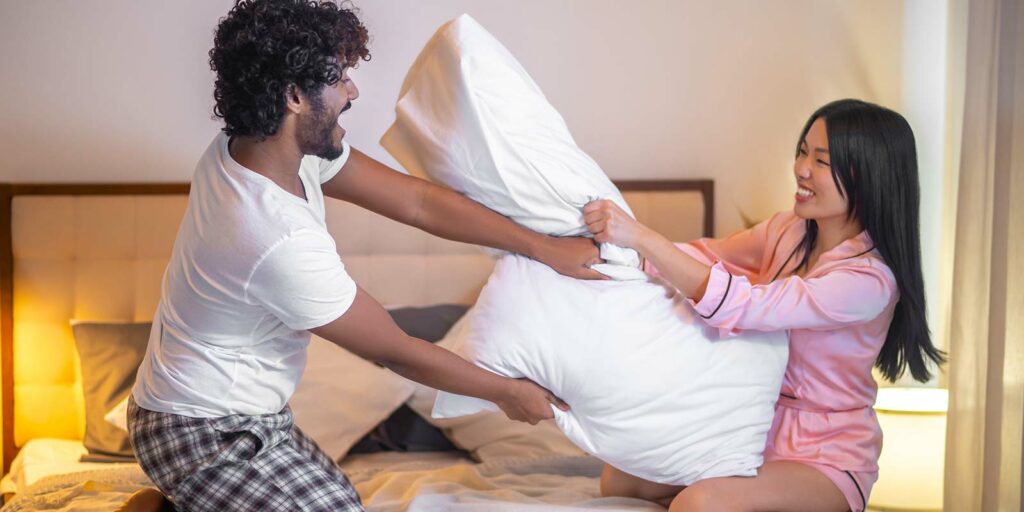 If planning and adventure isn't for you but you still want to do something different, book a hotel room! Have some chocolates, wine and Netflix going, with all the privacy you can ask for. Brevistay has a few great couple-friendly hotels you can use, which are meant for occasions like these.
P.S. If this Valentine's Day is one of the first few of your dates with your plus one, you'd be much better off playing it a bit safer with a movie or dinner. Move on to the more adventurous ones as trust and comfort levels increase between the two of you. Don't gung-ho it right from the start!
Happy V-day in advance, lovebirds!