A honeymoon is a trip that we eagerly await, all our lives. It is something which deserves to be made really special.
To ensure you have a great honeymoon, we bring you some of the best destinations you can head to with the most special person to spend the most special days of your lives:
1. Rajasthan
With picturesque palaces, haveli and scenic beauty, Rajasthan surely add that 'grand' touch to your honeymoon! Be it the city life of Jaipur, the sand dunes of Jaisalmer or the blues of Jodhpur- every city in Rajasthan has something unique to offer. Udaipur, also known as the city of lakes deserves a special mention- as it is easily the most beautiful location in the state of Rajasthan. And please mind it, Rajasthan isn't only about palaces and desert. It also has a beautiful hill station, Mount Abu making your honeymoon a complete package!

2.Kerala
Nicknamed as 'God's Own Country', Kerala is a true beauty. From the pristine backwaters of the coast and beautiful beaches to the quaint hills of Wayanad, Kerala has a lot to offer. Another aspect that makes Kerala a hotspot for honeymooners is the ample presence of luxury resorts and spas. At Kerala, you'll experience serenity intertwined with lots of modernity and a rich culture that will have a soothing impact on both you and your partner.
3.Goa
This list would remain incomplete without the mention of Goa! Grab some beers, walk hand-in-hand on the white sand and laze around in a shack. Goa has everything to make sure that the honeymoon period never does end! Balmy shores, glorious Portuguese architecture, fiery glasses of feni, eclectic nightlife and some delectable spice-laden vindaloo. That's Goa for you. A coastal retreat with a shimmering sun in the backdrop, Goa has more than enough to make you fall in love over and over again
4.Kashmir
With vistas that can give Switzerland a run of its money, Kashmir is the perfect place for honeymooners. The pristine white snow and complementary cold weather will have you two cozying up in front of a fire in no time while enjoying the panoramic views outside your window. Take time to experience the local flavour and cuisine, explore the snow-clad mountains, the lines of wild flowers and the spectacular Dal Lake with your beloved and understand why Kashmir's beauty is second to none.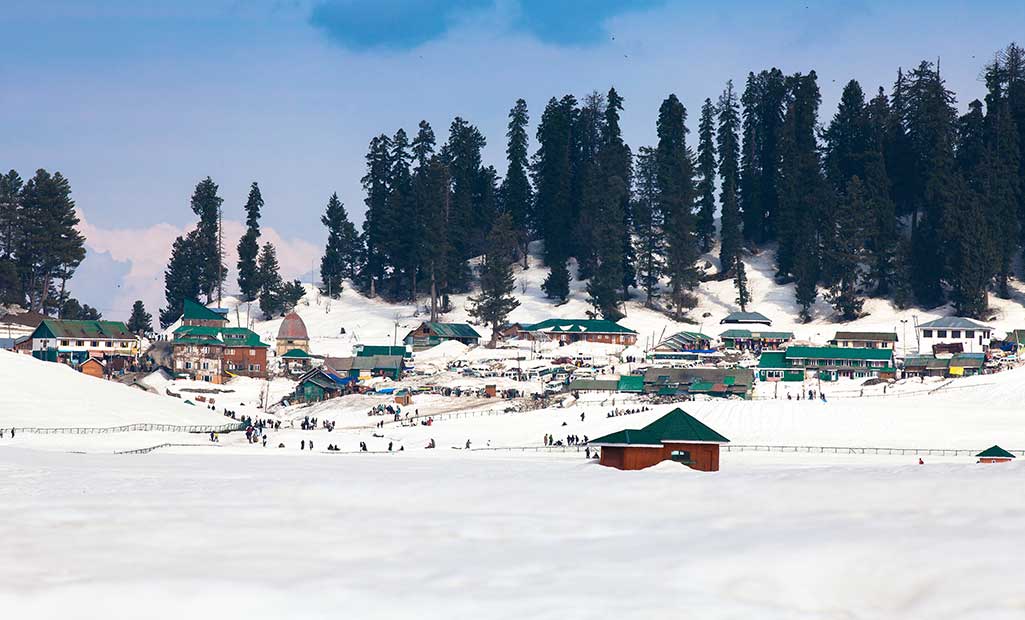 5.Andaman
Andaman's should feature on top of your list of honeymoon destinations because this is a beach paradise like none other. Sun-kissed beaches, a dash of history and world-class water sports make Andamans the ideal place for honeymooners. You don't have to go to Thailand, Maldives or Mauritius when you could look outside your window to catch the sparkle of the lighthouses sprinkled on neighboring isles or walk the white sands of Asia's best beaches. Andamans offers the perfect sojourn for couples to make unlimited memories.