Wish I could travel all my life!!! Crazy, isn't it? But honestly, it's fun too.
Travelling does not merely mean selecting a popular tourist destination, booking a hotel and limiting your entire vacation in the hotel room itself. Rather travelling is an experience. It is an exploration. Exploration of different cultures, cuisines, and people of course. Such interactions allow us to think wisely. It broadens our mind and enables us to analyse a particular situation from different perspectives. Travelling has an effect on the mind which is similar to what meditation does to the soul. Meditation allows us to explore deep within. It truly awakens the soul. Awakening comes through some effort and so does the joys of travelling.
On a vacation how many times do we make an effort to experience a sunrise or for that matter a sunset? How many times do we dive into the nearby river to explore the marine life? It is important to move out and discover the joy of being. Travelling will turn out to be astonishing if we are ready to step out of our hotel rooms and go out for some adventure activities, sightseeing, or even shopping. For sure relaxing on the beach, hiking on the mountains or playing in the snow are far more interesting than staying in a hotel room during a vacation. The beauty of nature is everlasting. It is available to those who are willing to enjoy it. If nature is grateful, you may even experience its strange beauties such as the northern lights or the shooting star. It is very well said that good things come to those who travel. Nobody other than an explorer can understand this phrase better.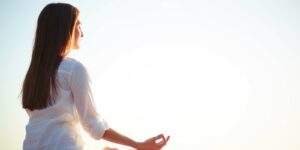 Being an explorer has numerous benefits.
Let me try to convince you through certain instances. Suppose you are on a vacation and you have decided to limit your stay in the hotel room itself then you have no other option but either to watch television, spend some time on your phone, look at the impressive view through your window or just sleep. None of the above activities are different from your daily routine. Let's look at the other side of the coin. You reach your destination, check-in the hotel, relax for some time and then go on a wonderful exploration. You can go on a beach and have a wonderful swim, you can go for some horse-riding, or if you are a foodie you can even enjoy the street food. You have a plenty of options. The crux of the matter is that you must get out and get going. If you do so you will definitely collect some fond memories to remember and for sure to share.
So now when we are convinced to spend less time in the hotel rooms and explore more, isn't it a feasible option to book hotels on hourly basis and pay accordingly. Brevistay allows you to do the same. It helps you to book hotels in pack of 3, 6, and 12 hours and pay only for the hours you stay. With breviSTAY pay less and explore more!!!
I would like to say that you must live each moment of your vacation. Extend your arms and feel the breeze on your face, put your glares on and enjoy the sunlight or grab an umbrella to have a walk in the rain because sometimes real fun lies in doing crazy things.
Whatever may be the type of your vacation – historical, adventure, active or relaxing it must be accompanied with a motive to explore and discover because exploration is truly equivalent to meditation.
"The world is a book and those who do not travel read only one page."
– St. Augustine